Certifications
Our certifications are from the American Heart Association, the gold standard for ACLS, PALS, and BLS certification.
Quick training
We will not waste your time. Sign up, show up, and get your certification. Every second is utilized, allowing us to maximize the time spent on the actual skills and testing portion.
Card payments
Visa, Mastercard, and Paypal.
We make it Easy!



Quality education
Top-notch, quality education from experienced instructors is our guarantee!
Experienced instructors
All of our in-house instructors have been certified by the AHA, and are dedicated to making your class with Recert911 a stress free, educational experience.
Multiple Classes
We offer our ACLS, PALS, and BLS classes on days, afternoons, and weekends to help fit your schedule.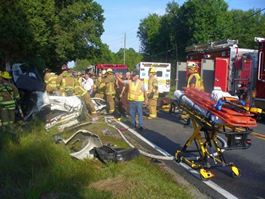 Certified Instructor
---
Certified Instructor John Redmill became a Certified AHA ACLS, PALS, and BLS instructor, and joined Recert 911, after 12 years of being a Fireman.
I want to make sure that my students are the ones that go on "autopilot" during a code blue