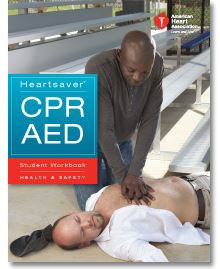 Recert 911 is the premier ACLS, PALS, BLS, and First Aid Training Facility in the Greater Houston Area.
Our Instructors are all Certified AHA ACLS, PALS, and BLS instructors, and together they created Recert 911. James says, "I was motivated to become an instructor and teach anyone the life saving protocols of ACLS, PALS, and BLS after I took an ACLS renewal class a couple of years ago."

He was not impressed with the class instructor or the training he received. "The instructor really did not teach us anything, we never did a mega-code, and the entire class for ACLS and PALS was only 3-4 hours long... it was the worst training I have ever experienced." James decided right then to become an instructor and teach health professionals, businesses, and individuals the correct way.

Recert 911 training is an affordable and "stress-free" way to learn American Heart Association ACLS, PALS, and BLS protocols. James and the other Recert 911 instructors will not only show you "how" to do ACLS, PALS, and BLS, but also teach you "why" we use the AHA protocols. Sign up for a class and you can see the difference Recert 911 is making for yourself.

* James Lehnen RN - Lead Instructor - has been a Registered Nurse for over 17 years. Working as a Charge Nurse on Telemetry, IMU, Orthopedic, E.R. and Pediatric units has giving James a chance to see and be a part of hundreds of "code blues". James says when he first became a nurse he was told by a co-worker, "there are two kinds of nurses during a code blue - those that go on autopilot, handle the situation, stay calm, and do what needs to be done... and then there are those that pee their pants!" and he never forgot that. "I want to make sure that my students are the ones that go on "autopilot" during a code blue"