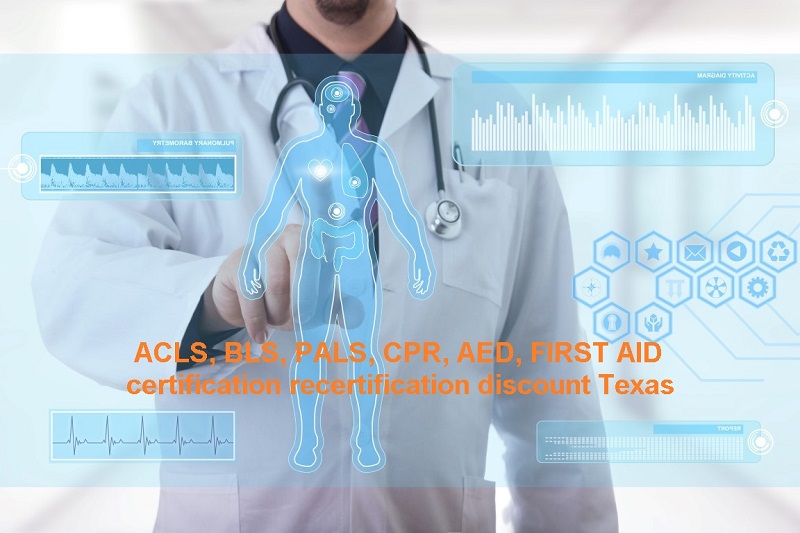 ACLS, BLS, PALS, CPR, AED, FIRST AID certification, recertification discount Texas
February 10, 2017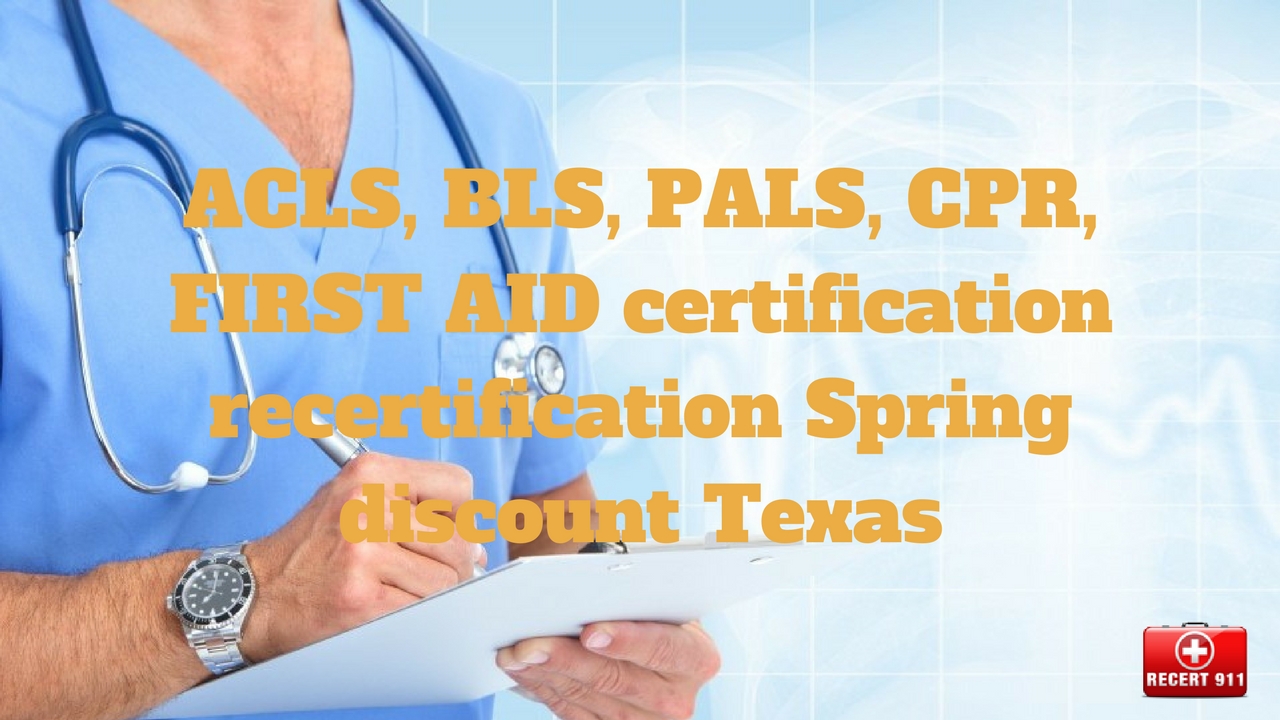 ACLS, BLS, PALS, CPR, FIRST AID certification recertification Spring discount Texas
February 17, 2017
Work places that require training in the use of AED equipment
Did you know that from 31st December 2016, the Health and Safety Executive requires all workplace first aiders who complete First Aid at Work, Emergency First Aid, and refresher training courses to be trained on the use of Automated External Defibrillator (AED) equipment?
At the moment this doesn't mean that all workplaces are legally obliged to have a defibrillator on site  but it is considered good practice.
According to the British Heart Foundation, over 30,000 people resuscitated by the ambulance service, suffer from cardiac arrest in Britain every year and sadly, a lack of rapid first aid intervention means that less than 1 in 10 people survive. The Resuscitation Council (UK) estimates that early defibrillation can increase survival rates by up to 70%
In the event of a cardio arrest every second counts.  For every minute that a person in cardiac arrest must wait to be defibrillated, their chance of survival decreases by approximately  10%.  If a cardiac arrest happens  and there is no defibrillator on site then it is important that good quality CPR is carried out to keep the brain oxygenated and the heart pumping until the emergency services  arrive. Interestingly Heathrow airport is reported to have a 75% survival rate.
Read more on: www.safeandsound.uk.net